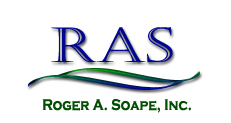 ---
Sample Map
This information is a fictitious project for ABC, Inc. set in Chambers County, Texas.
Use your mouse to move around, scroll your mouse to zoom in and out. To show information in the map, click on Tools and then the

.
Click Options, then click on

>> to show the legend, turn off and on layers and search data. The envelope icon will email view. The printer icon will print the view shown.
iLegend & Layer control
Intended for use on Chrome or Internet Explorer